I spent 29 hours alone in a car on my way to Nashville. It wasn't exactly the zen experience I was looking for either; it was cold and there was snow on the road the entire trip, until I was about a half hour outside of Nashville. It forced me to really keep my whits about me and didn't allow me the luxury to relax. It did give me plenty of time to think.
As soon as I got here I couldn't help but think how great it is to be back. I'm staying with my friends, Clay and Rylee, at the Madison Writing Room. They are great people and it feels like home being here. This city truly is inspiring and I feel an urge to practice, write and learn while I'm down here.
I went for coffee with Eddie Schwartz the first day I got down to Nashville. Eddie works with SOCAN now but is also an artist and a good person to talk to. He was the guy responsible for the hit song (no pun intended....well maybe) "Hit Me With Your Best Shot". It was cool hearing Eddie talk about self-discovery in Northern Ontario towns and the history behind that famous song. 
Eddie asked me some hard questions that gave me a bit of a wake up call. He asked me where I wanted to be in music and then we discussed the avenue I wanted to take and the options you have as an artist and as a songwriter. It was a motivational conversation to say the least.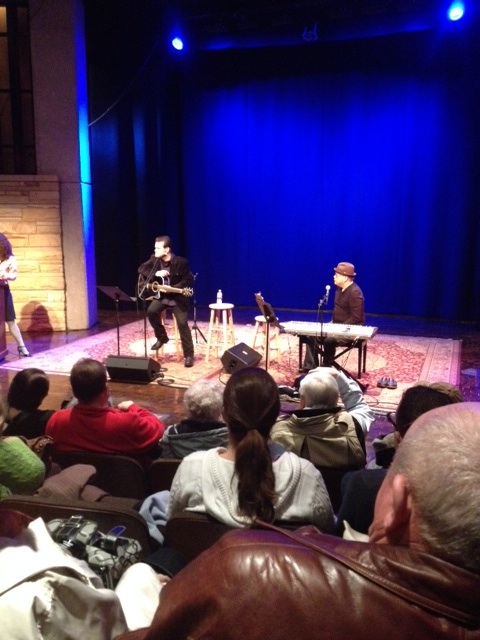 I spent today at a songwriting session at the Country Music Hall of Fame, watching Bobby Tomberlin and Bill LaBounty. Both are phenomenal writers and performers and I felt like I was able to learn a fair bit just by hearing them talk about the history behind some of their big hits that went to artists like Diamond Rio and Brooks and Dunn. It was shocking to me how much more I understood this year from last year. I was able to understand what the right and left hands were doing on both guitar and piano, where I didn't fully pick up on things like this the last time I was in Nashville, 8 months ago.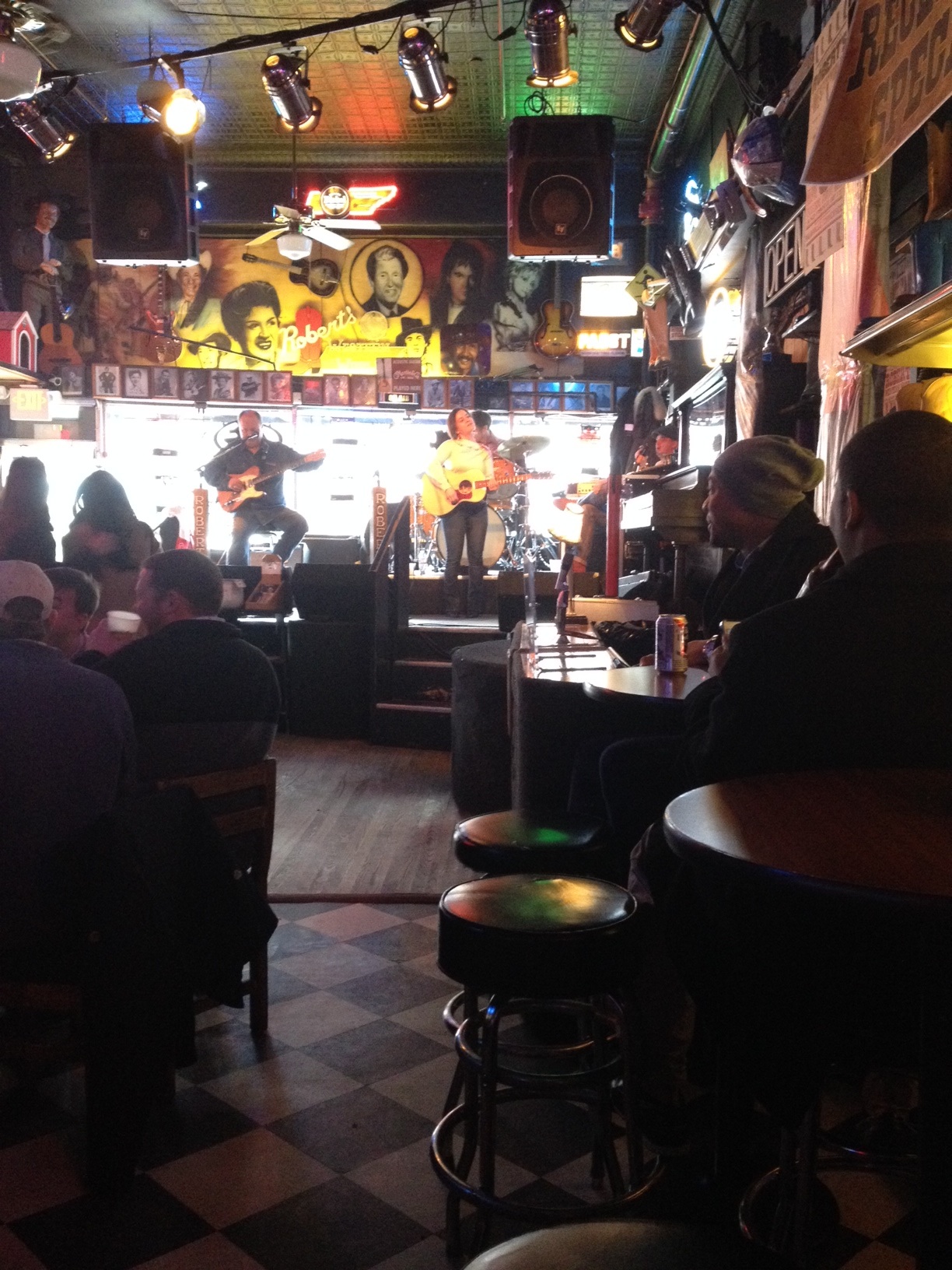 After the hall of fame, I headed to Robert's Western World on Broadway to try to catch Rachael Hester. I watched Rachael a few times the last time I was in town and I wanted to see her again and pick up a CD. She is this rad girl who plays these really great interpretations of traditional country and western tunes and country standards. She is young but you can tell she's an old soul deep down. There is a lot of trash on Broadway, so it's nice to see honest artists like Rachael.
I bounced over to the record store across the street and found a Townes Van Zandt collection for $29 bucks that included all 7 of his studio albums plus one of his live albums. I've been meaning to dig a little deeper into Townes so I picked it up for the 29 hour ride home.
I'm trying to write a song a day while I'm down here and practice my finger picking and blues guitar.
It's great being at the Madison Writing Room because they have a small library in my room featuring damn near a lifetime subscription of American Songwriter magazine as well as some great books. On my night stand is an anthology of No Depression magazine, Music Success in Nine Weeks, How To Sell Anything to Anybody and The Artists Way. I've been devouring reading material and always find it's a great thing to do before bed if I'm not too drunk from the honky tonks.
Great talking with ya'll.