I'm looking outside the 5th floor window of my friend's apartment in downtown Toronto. Today is Monday and it is a day off from the recent tour I've been on for the past week. My partner in crime, Sean Hamilton, is visiting one of his friends, somewhere else in the city.
We had a tour kick-off party last Sunday night in Calgary. It was the May long weekend so it felt more like a Saturday night. It was a perfect way to start things off and we played the show with our full band lineup at National on 17th Ave.
The next day we both participated in the Calgary Folk Music Festival Song Contest.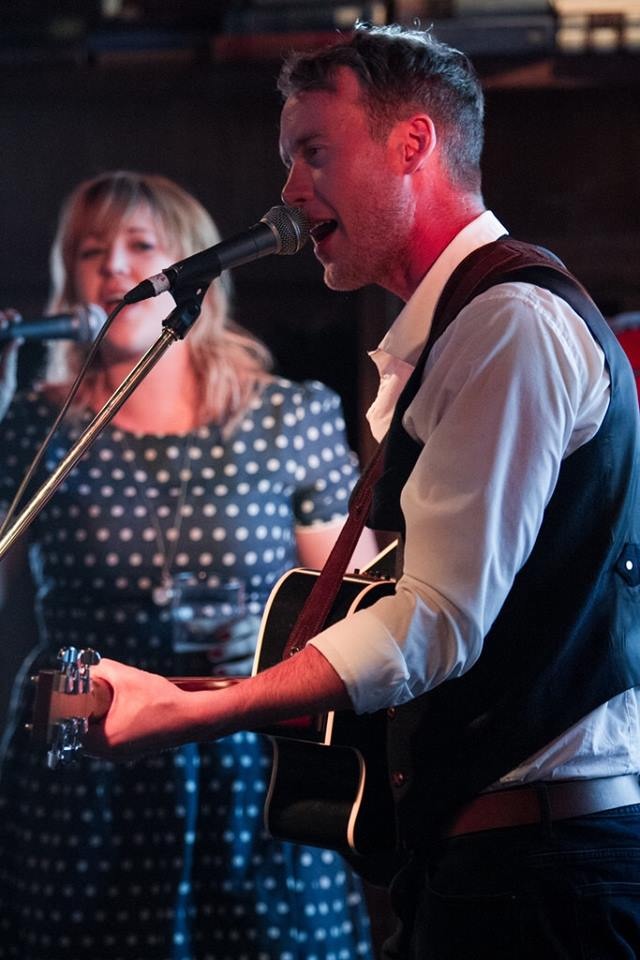 Sean pulled out a 2nd place win and I was lucky enough to land a 1st place in my category. My friends, Dan, Dylan, Jess, Jonathan and Greg all helped back me up for the two songs I had to play. It worked out great as Sean and I were both able to kick the tour off with some money in our pockets (which is a rare occurrence)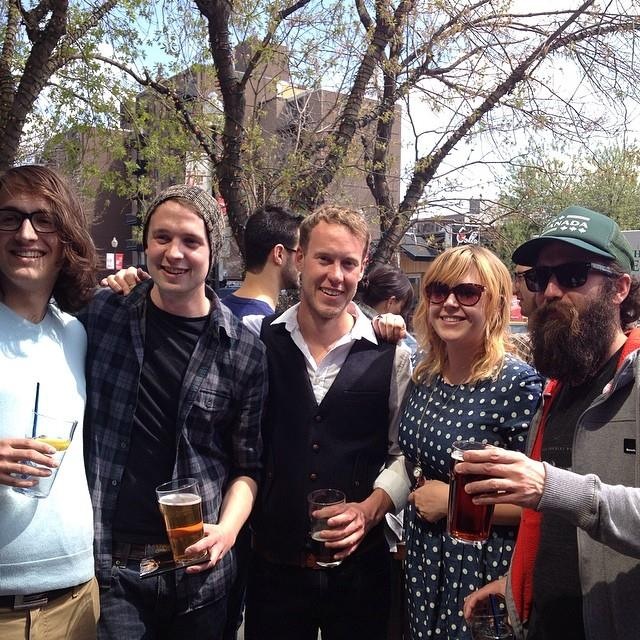 We also found out that we received a tour grant through Harvard Broadcasting and Alberta Music. I have been applying for this for years and it was nice to find out that we finally had got our ducks in order. Touring the country as an upstart artist is incredibly costly and it's funding like this that allows us to keep going at this stage in the game.
My parents live on a farm which I have used as a graveyard for all my expired vehicles. My father was bitching at me for having 5 vehicles on the property. I couldn't believe I had so many non-operating cars there. One of the cars was my 2002 Chrysler Neon which I replaced the timing belt on and decided to drive on tour to get it off my dad's farm. I figured I had got my money's worth from the car and if it made it through this tour then it would be a bonus. The car is amazing on gas and fits two low-maintenance, singer-songwriters easily. We are in Ontario and the car has ran like a dream so far.
Our first out of town stop was in Regina SK. We played at O'Hanlon's, which is a great Irish bar. It was about the best show we could have had on a Tuesday night. I got to catch up with my buddy Brody, and we played the show with the lovely Megan Nash. 
Some random dude came up after and bought a CD and insisted on buying us a round of drinks. We hesitantly agreed and he told us how he worked for the United Nations. After some well placed bragging, he began buying round after round and eventually spending $400 on Gin and Tonics. I don't think I've ever had a gin and tonic in my life until then. Not sure if I ever want one again.
After that we cut through the U.S. for cheap gas to get to Ontario. The bulk of our touring is taking place Ontario and it was a dry run for what I hope will become a semi-regular tour run for 2015 once I obtain a P2 Visa and can legally play in the U.S. Driving through North Dakota really won me over. The badlands are vast, desolate and inspiring.
We drove through Detroit and into Windsor. I was shocked at how pretty Detroit was. All we here about is the decline of the city and it was nice to hear some other perspectives in Windsor.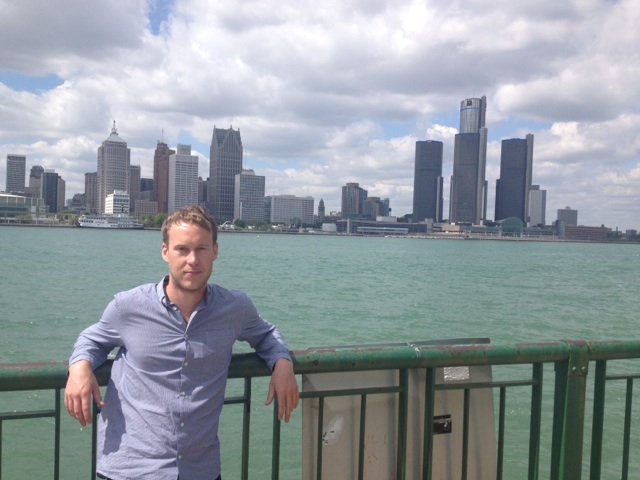 We stopped by CJAM, the Windsor campus station and said hello before our show at the Phog Lounge. The Phog was voted best music venue in Canada a number of years ago in the CBC Searchlight Contest. We got in a nice game of tennis in after soundcheck and before the show.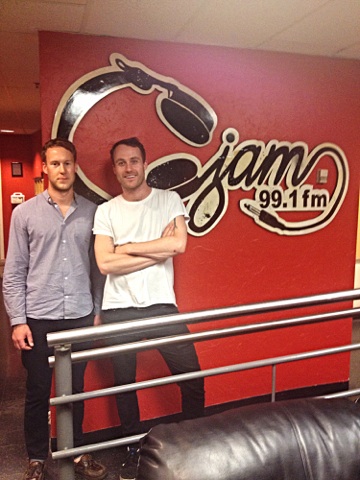 We had a late but great crowd in Windsor and met some great people. Some random guy came up and set a $100 bill on stage for us. That was certainly a first for me. 
The Phog Lounge is ran by Tom, who is an awesome dude. We had a really good time hanging out with him and his crew. Great little community. Our new pals, Gary and Josh shared the bill with us and did some fine picking.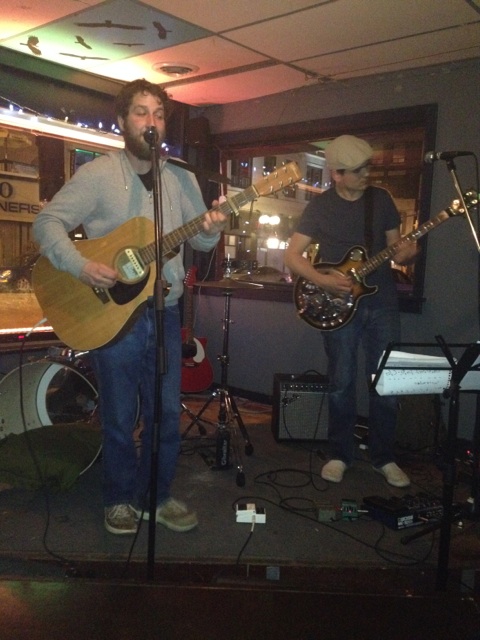 We stopped off in London, Ontario to visit my friend James. James and I played a show or two together back in the day and now he is in London managing a great new bar/venue/record store called the Hideaway. He bought me a beer and sent me home with a free record of choice (I chose the new Beach House record)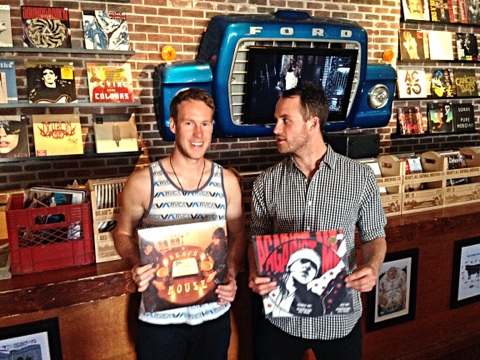 The next night we drove up to cottage country and played a show in the small community of Orillia, Ontario at the Brownstone Cafe. It is a nice little venue ran by some good folk. Sean and I were both pretty wiped out from the past week but we persevered. 
After the show, we had a beer with some folks who watched our set. I sat down at the bar's piano and co-wrote a song with a pretty girl. It was really fun. 
Sean and I went out to the car after the bar closed and used the bar's Wifi to watch Trailer Park Boys on Netflix. We were both in our sleeping bags and laughing our asses off. It felt like a little boys sleepover. It feels like we are making the best of our situation. This is both our first tour to Ontario as solo artists. It's hard trying to break new markets but we are enjoying the process.
The next morning we walked across the street to the local music store in Orillia. We had a really great conversation about playing music for a living and the local scene. We may be back to Orillia this Saturday to play the farmer's market in the afternoon. 
Today is a day off in Toronto. I'm headed to the Cameron House tonight to watch my pal Joe Nolan. Tomorrow, I'll get to do the same and hopefully crush a few beers with my old friend, Noel Johnson.