Hello superfriends,

I've had a busy start to the year. I always try to chill out during the winter and take some time off to write and be a weird artist. I find that with such a busy schedule, sometimes I get caught playing the same songs and telling the same stories, and going through the motions. The winter is a good opportunity to break this trend.
I had a bunch of show offers in January that I felt were too good to pass up. So January was extremely busy and didn't offer the downtime I hoped for. On the plus side, I got to play some really great shows with some great people.
Mike Wiegele's Heli Ski Resort in Blue River BC hosted me for a three day residency in January. That was a wild experience. They put Dylan (my pedal steel player) and I up in the fanciest cabin I have ever seen, fed us like kings and pumped us full of great beer. We played for rich Europeans and Australians next to a roaring fireplace.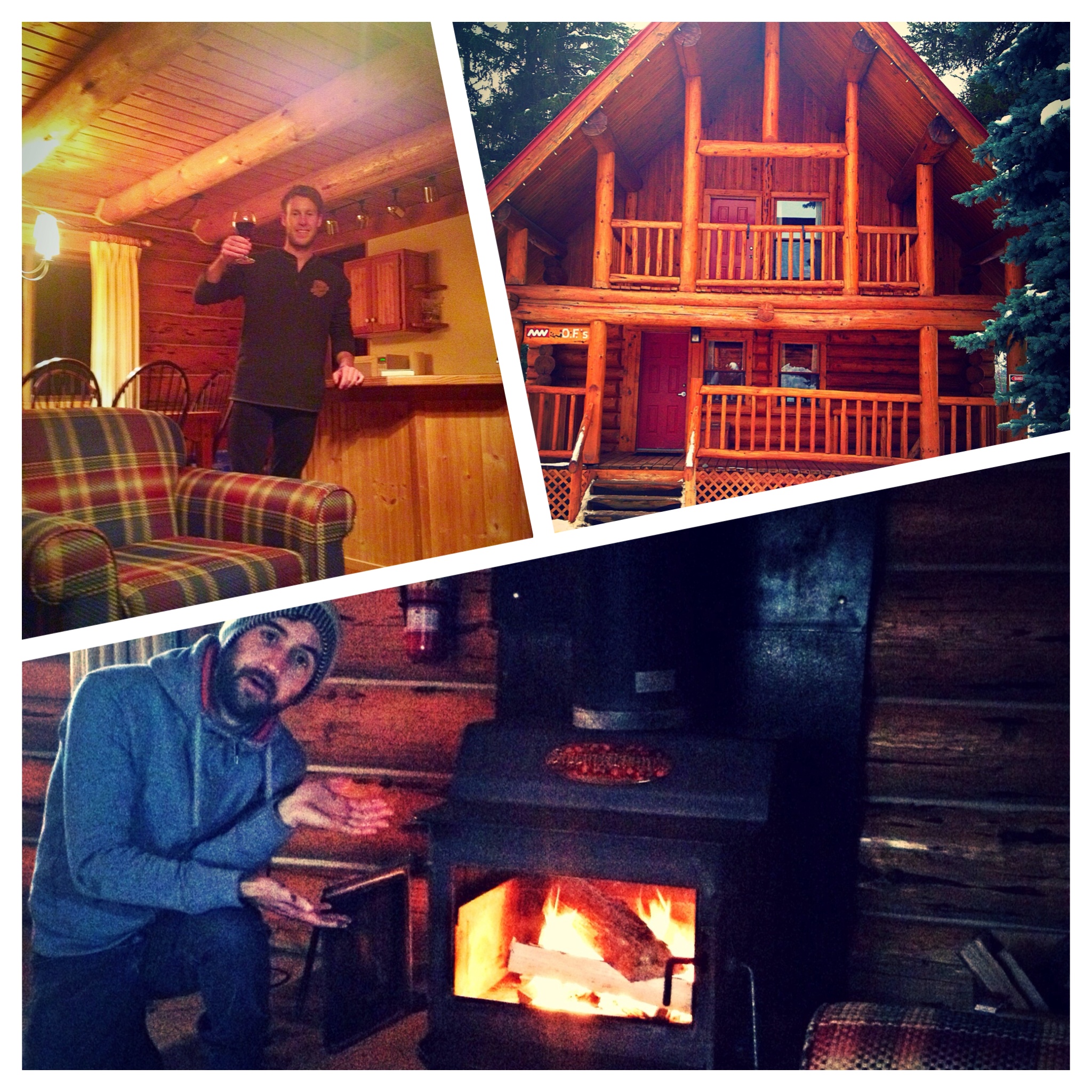 These crazy Australian guys made the trip really memorable. They partied harder than anyone I've ever seen and then got up and went heli-skiing every single day. They tipped us $480. 
The Australians really lit it up on the last night, I have a wild story about them, but I'm saving it for the stage. So your going have to pay to hear that one...Or, wait for a live record. 
I made it down to Nashville for the bulk of February. It was my third trip down there and it was the best one yet. I loved it. It's such an inspiring city and I always learn so much.
My favorite show I saw this time was a guy named Evan Dando. He used-to-still-kind-of fronts a semi-famous 90's group called the Lemonheads. I've always described them as Stoner-Pop music. He was playing a solo show the first night I was in town and it was $18 a ticket (which is a lot for Nashville). I have liked The Lemonheads for a long time so I took a chance. I was feeling lonely and nostalgic.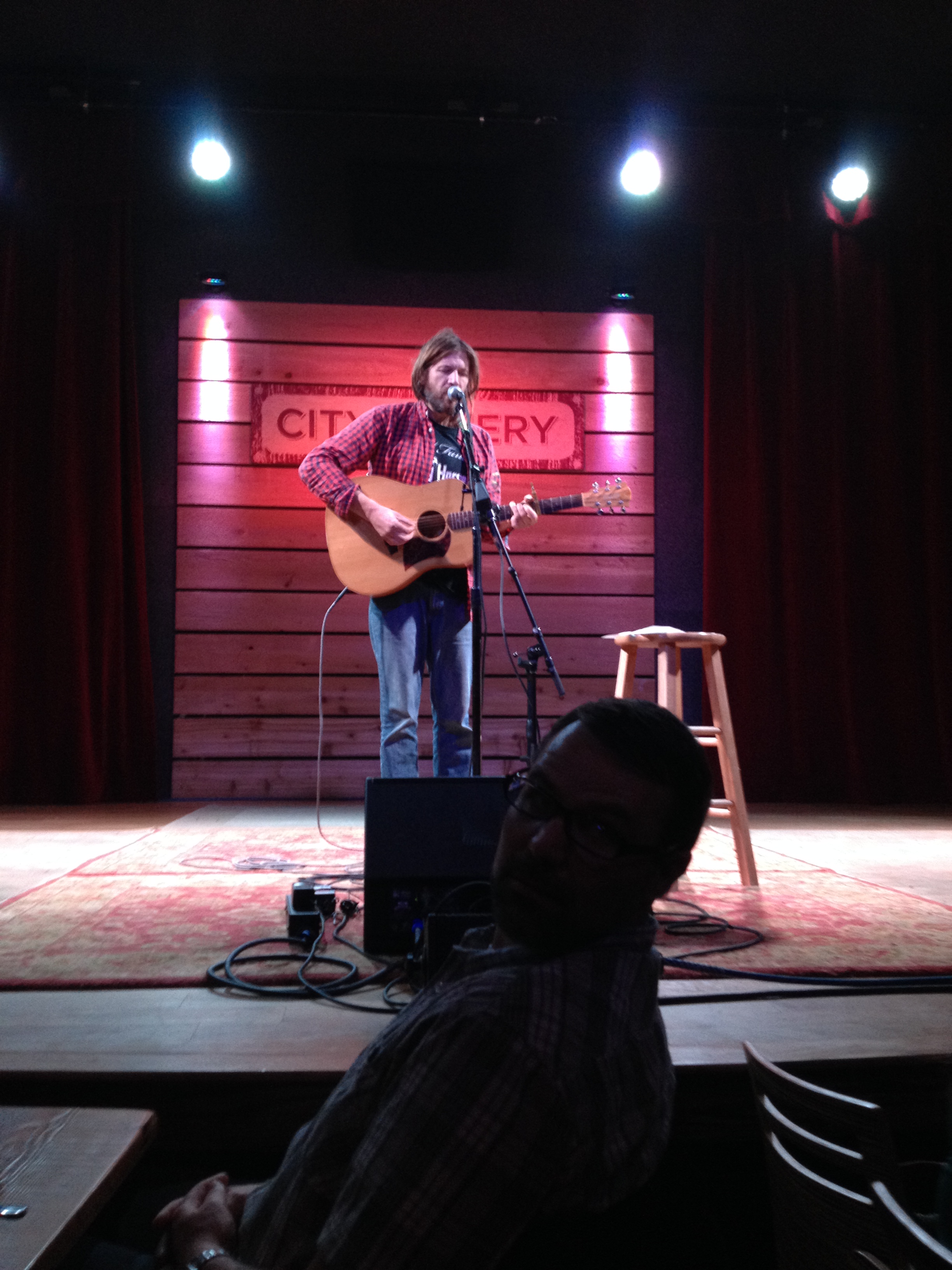 Evan did everything I usually hate from a solo act. He didn't acknowledge the crowd, he didn't tell stories, he was a sloppy guitar player and his singing was sub-par at best. 
Somehow the show stuck with me and is still haunting me. He was honest. His songs were simple and he really left an impression. Midway through the set he played a particularly sentimental song called All My Life. The song really got to me. It has such a simple and beautiful chorus; "All my life, I thought I needed all the things I didn't need at all." 
I accidentally met fellow Calgarian songsmith, Joni Delaurier, at the Country Music Hall of Fame. I used to work with the Calgary Emergency Management Agency before I became a broke-ass folk singer. Joni still works alongside this organization. We had a ton in common and she brought me to a lot of amazing writer's rounds and we wrote a song together one day. Joni is immersed in the Nashville scene, while I just feel like a hippie starring on from the outside. She really helped explain the scene to me.
I am going to stick to these blog posts more closely from now on. 
Big tour announcements coming soon. Stay tuned superfriends.
Cheers,
Tanner